Easter Challenges
17th April 2019
To get you all in the spirit of Easter, we have a created a little challenge: Can you solve the Easter riddle? Guess all three correctly and win a prize. A £30 Easter voucher will be handle to the winner!
Leave your answer in the comment section of our LinkedIn post.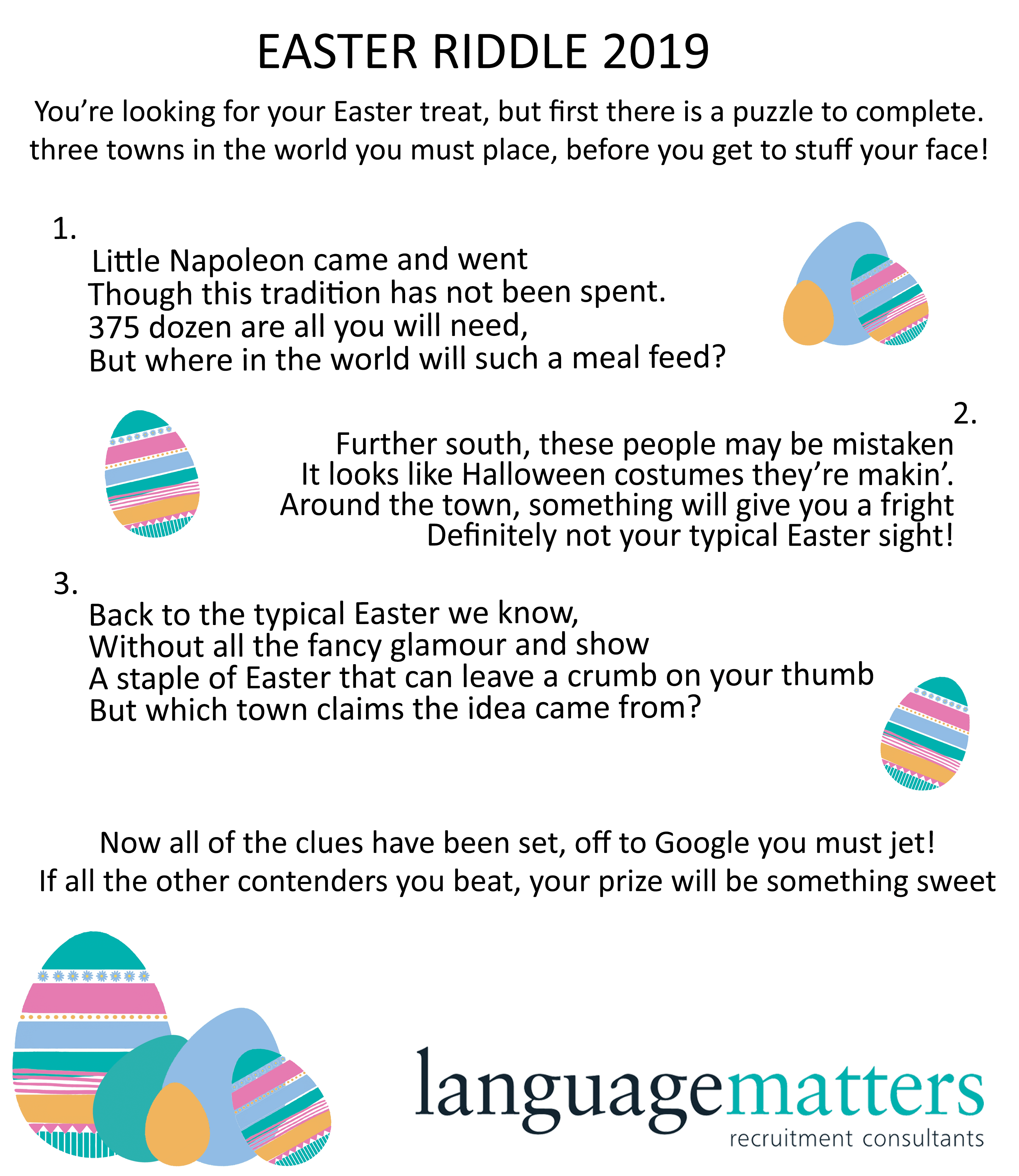 The competition ends on 22nd April, one guess per person.
If more than one person guesses the correct answer of all three puzzles, the first person to solve the puzzle will win.
In the event that nobody solves all the puzzles, the prize will be given to the closest guess.
Wishing you all an amazing Easter from all of us at Language Matters.